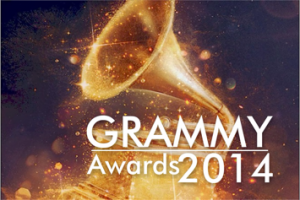 During the Grammy awards, Pink flew through air singing Try, I was asked, "Why don't people just sing anymore?" I just said that singing is just boring these days. Everything has to be a show. It's all about entertainment, and people need more than just someone singing. Performance draws people, sells tickets, and keeps eyes on the screen.
Check out Pink sky-dancing at the 2014 Grammy awards:
http://youtu.be/Y3KIdB5Elg4
What I did find interesting is the number of song mashups, such as:
Robin Thicke and GRAMMY-winning group Chicago: I felt sorry for Chicago
Pink and Nate Ruess (of Fun.): This occurred right after Pink's Cirque de Soleil's ariel performance of Try. She also looked like an Olympic gymnast
Metallica and GRAMMY Cultural Ambassador to China Lang Lang
Kendrick Lamar and Imagine Dragons. I like Radioactive, but it felt like they just wanted to beat the crap out those drums
Speaking of angry, with the exception of a few artists like Kacey Musgraves, most of the evening felt like there was some kind of anger juice was poured into the water in Los Angeles. Taylor Swift's head banging while playing the piano was a bit odd. Katy Perry's performance of Dark Horse looked like Angelina Jolie's portrayal of the wicked witch villain from "Sleeping Beauty" in Maleficent.
The best part of the first part of the show as the Pepsi Halftime show with Dion Sanders, Terry Bradshaw, Shannon Sharpe and Mike Ditka singing.
Weird performance of the night came from Yoko Ono. Ok, she'd didn't perform on stage, but they kept showing her "dancing," and I use that term loosely.
http://youtu.be/71BdGS91wvQ
For me, the best performance of the evening was Carol King and Sara Bareilles singing "Beautiful" and "Brave."
Record of the year went to the "robotic" duo Daft Punk. These French House scene electronic musicians won this year's Grammy for their song "Get Lucky" as well as Album of the Year for "Random Access Memories." To be honest, their lack of speaking – although they did speak through several friends, kind of like a medium moment – was a bit odd, though I must say I would have liked to get a hold of one of their helmets.
All in all, it seems that music has become as much – or more – about the theatrics instead of the music itself, and this year's Grammys demonstrated that. There were some good performances, but for the most part it was a weird set of mashups.
For a list of all the winners and the 2014 Grammy Awards, check out the Huffington Post article.